Huntingdon Valley, PA
These freezing temperatures (which I've heard of through word of mouth since I actually haven't left the house in two days...shhh) remind me of the early days of my semester abroad in Prague almost a year ago exactly. Prague welcomed me with nearly 0 degree temperatures, which were literally PAINFULLY cold and naturally called for layers upon layers of clothing. Jeans on leggings on tights on two pairs of socks? Surely. UGG mittens and heavy duty snow boots? Only essential. Somehow I managed to survive those early days abroad without getting frostbite or cramping my style. Below are some shots from both Prague and home featuring the clothes that help keep me toasty and some of my current cold-weather favorites...
Bryn Athyn, Huntingdon Valley
This coat is by Aqua and the color is refreshing in the snow against a flock of evergreens. A flower-accented head wrap is both warm and stylish. Leather gloves tie the look together.
Bryn Athyn, Huntingdon Valley
These boots are a godsend. Never thought I'd love a pair of UGGS so much but they are somehow ultra chic in the snow.
City Hall, Philadelphia
This shot is from my 19th birthday in Philadelphia. The brown coat has a fabulous fox fur collar that is the ultimate luxury. Paired with knee-high boots in soft brown leather.
Old Town, Prague, Czech Republic
I got this down parka right before leaving for Prague and it has been a favorite since. A chic black coat is so necessary and it works with virtually any accessory, including these cashmere-lined brown leather gloves, a soft grey cashmere snood and my favorite cold-weather boots. I also adore the brown+black combo.
Vinohrady, Prague, Czech Republic
This Michael Kors hat is ultra soft and the white makes it stand out against any hair color.
Old Town Square, Praque, Czech Republic
This eggshell snood is another favorite, and a perfect match to the hat pictured above. Now for some pieces I've had my eye on...
This
shearling Burberry Brit trench
is to-die-fur!!! I love the classic trench silhouette, sinched at the waist, and who wouldn't want to be swathed in a luxe shearling blanket?!
The toggles on this
Burberry Brit Peacoat
give it a casual cool, and the fur collar is a unique yet classic touch that's sure to keep you warm.
You can't go wrong with
Moncler
when it comes to winterwear. The quilted fabric reminds me of my own brown puffer, and the bow that accents the collar adds a fun whimsy touch!
Just imagine the feeling of
UGGs
on your hands. I rest my case.
These
abbreviated UGG boots
are great for trekking in the snow, and chic enough to wear to class. Perfect pairing with, say, a shearling black coat, too!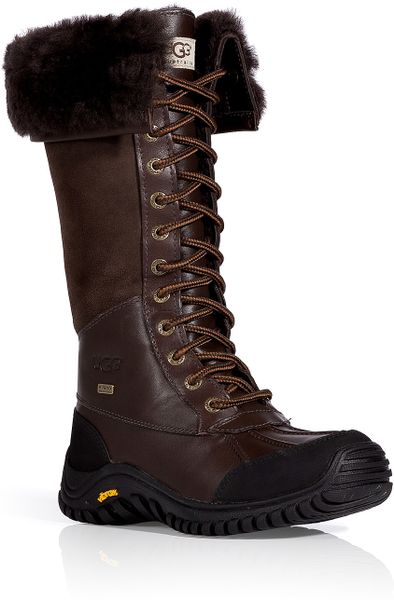 If you're looking for a taller boot, I'd stick with
UGGS in this gorgeous chocolate shade
.
Stay warm!!
Follow my blog with Bloglovin